BRAVO FRANCE
Company Profile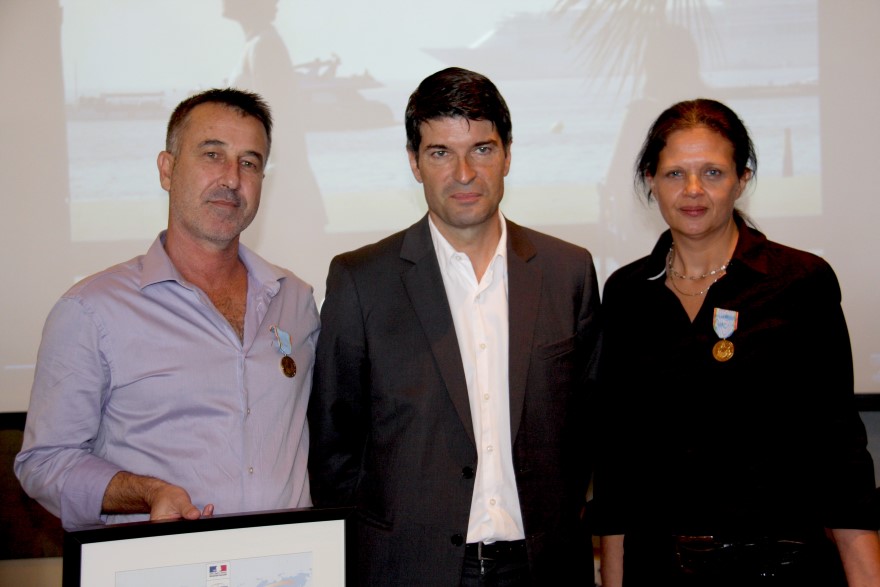 From left to right: Samuel Flam, His Excellency Mr Patrick Maisonnave - the French ambassador in Israel, Nathalie Harel
Bravo France is the only Israeli outbound Tour Operator specializing in providing leisure, travel and tourism services to France as an exclusive travel destination.




With our in-depth knowledge of France, our many years of experience and expertise in the Israeli outgoing tourism industry, our creativity and our enthusiasm, our guideline is in depth expertise professionalism in France as a travel destination for the Israeli market



Operating exclusively to France, Bravo France provides complete travel services for individuals, groups and organizations. With our loyal partners in France, carefully selected and controlled and our team's personal high knowledge of the destination, we have acquired high skills in our field. Our dedication to the turnkey business model provides for our clients continuous innovation and growing number of travel services in France.

For our leisure sector, which includes both F.I.T and groups departments, we offer a wide choice of accommodations and hotels in all categories, flights, vacation packages, special interest products, excursions, transfers, cruises, show tickets, car rentals and so on.
Our MICE division provides all the essential services for incentives, conventions, seminars, trade fairs and exhibitions held in France.
Our Team
All our team members have very high knowledge of France and have a genuine affection for the country. All of us are multinational and multilingual - We are all fluent in French, Hebrew and English and hold Israeli and French nationalities. In addition of being experts of France, we also know very well the requirements and idiosyncrasies of the Israeli market, thus enabling us to make the most adapted proposals for our customers. Our sales team has personal acquaintances with 600 travel agencies and tour operators in Israel.
Our Target market


Our services are sold through Israeli travel agents, call centers, tour operators, companies and our retailer call center. This brings access to numerous end-customers in the Israeli market. Our end-users target market is every Israeli who seeks for travel and tourism arrangement while staying in France – leisure travelers, business customers, groups, incentives and more.
Our Vision


In addition to providing a large range of services to every Israeli who seeks for travel and tourism arrangement while staying in France, we believe in the ability to persuade Israeli travelers to choose France over other travel destinations and we see ourselves us a sales team of the French country
November 2014
Samuel Flam and Nathalie Harel, owners and founders of Bravo France, recipients of the Bronze Medal of Tourism awarded by the French government.

During an official ceremony organized by the French embassy and Atout France (the France Tourism Development Agency), Samuel Flam and Nathalie Harel, owners & Founders of Bravo France, were presented with the prestigious Bronze Medal of Tourism for their contribution to the tourism to France.
The medals were awarded by His Excellency Mr Patrick Maisonnave, the French ambassador in Israel, at an official reception held at the Sharaton Hotel in Tel Aviv.

The Médaille du Tourisme is an honor, given to reward people who have contributed to development of tourism to France.
Samuel Flam and Nathalie Harel are one of the very few foreign recipients of this prestigious Medal. They received the award due to their continuous dedication to increase tourism to France.
Pictures of the ceremony